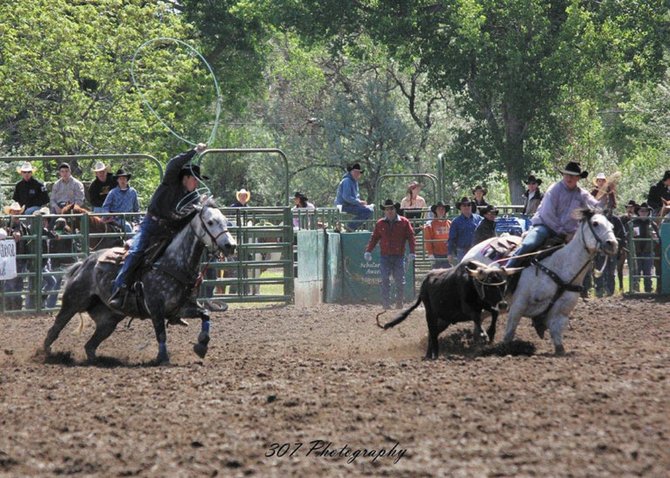 Little Snake River Valley High School incoming senior Klay Ready (right) heads the steer during team roping at a rodeo in Casper, Wyo., earlier this season. His teammate, Jayden Johnson, prepares to rope the steer's hind legs.
Stories this photo appears in:

After top-notch performances at the Wyoming state rodeo last month, three rodeo athletes from Little Snake River Valley High School are headed to the national rodeo looking for more. The small team from LSRV of just four students had three members qualify for the national rodeo after performing well at the state competition June 15-19 in Douglas, Wyo. Incoming senior Garrett Grieve won the all-around state championship with state championships in both the calf roping and team roping events. Tyler Orchard was the state champion in bull riding and Klay Ready was second in team roping, good enough to make the national competition. At nationals, which are July 15-19 in Rock Springs, Wyo., the boys will look to show their stuff again. Grieve, a national champion in team roping during junior high, would like to get another title.