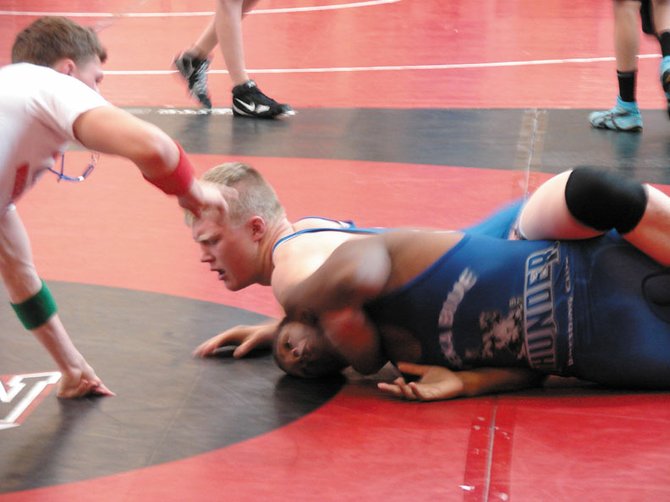 Incoming Moffat County High School junior Jesse Demoor (top) attempts to pin an opponent at wrestling camp in Gunnison. Six Moffat County High School wrestlers attended the camp from June 15-19, where the team went 11-5 in dual matches.
Stories this photo appears in:

No big schools could intimidate Moffat County High School wrestlers at a camp last month. The camp, which lasted from June 15-19 at Western State College in Gunnison, featured 30 schools from Colorado, Arizona, Kansas and Texas. Unlike camps for other sports where fundamentals and technique are stressed more than playing games, wrestling in matches was the focus at Western State. Incoming senior Garrett Stewart said that is the best way to improve.