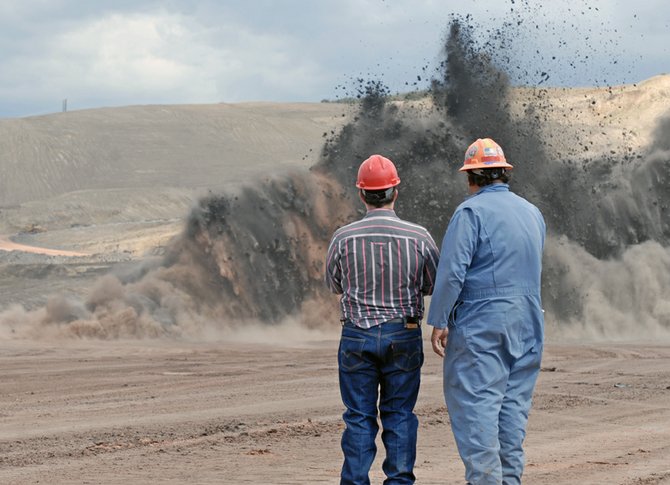 Sal Pace, a Pueblo Democrat running for Colorado's Third Congressional District, shoots dynamite Thursday during a tour of Trapper Mine in Craig. Pace met with Trapper Mine officials where he stressed the importance of a diversified portfolio to maintain the country's energy independence.
Stories this photo appears in:
On Thursday Sal Pace, a Pueblo Democrat running for the Third Congressional District of Colorado, visited with officials at Trapper Mine in Craig to learn how impending federal regulations could affect the coal mining industry. Although Trapper Mine has been operating under the U.S. Department of the Interior's Surface Mining Control and Reclamation Act of 1977, company officials raised concerns about impending regulations on its partners in the coal-fired power generation industry, most notably neighboring Tri-State Generation and Transmission Association's Craig Station. Currently all the coal produced at Trapper Mine goes to help fuel Craig Station. Proposed Environmental Protection Agency regulations, such as the Mercury Air Toxics Rule and New Source Performance Standards, would not only drive up the costs of coal-fired electricity on consumers, but could prohibit new coal-fired power plants from being constructed in the future, Trapper Mine officials contended.