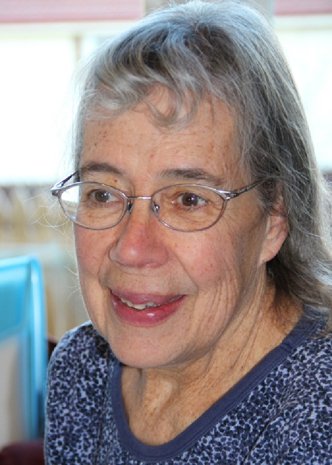 Rosemary Potter
Stories this photo appears in:

CNCC memoir writing students share thoughts, memories
When I was a teenager, folks on both sides of our family met up to picnic together at Devil's Head out of Sedalia, Colorado on the 4th of July. Devil's Head was the first fire station in the area, and my Granddad built it. He made the first ladder leading up to the top of a large rock there in 1912, over 100 years ago. Since then, a nice fire station has been built on that same site. We all met at the picnic grounds and had a great feast. Then we'd walk up to the station. It is about one and a quarter miles up hill, but we all made it up and down the trail. After we got back down to the picnic grounds it was ice cream and cake time. My family could always pull off a joke. One time, at one of our 4th of July gatherings at Devil's Head, Mom forgot to bring a knife to cut the cake. Oh yes, one of my uncles went to his car and found a hatchet. He came back and offered to cut the cake. This really brought down a great laugh. It was such a fun gathering. I hope to go back and hike up to the fire station this summer.