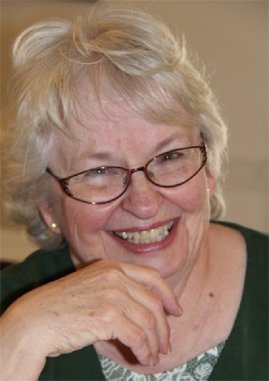 Lois Stoffle
Stories this photo appears in:

The year was 2012. The town of Maybell was slowly getting ready for Memorial Day. To some it's a holiday, time off of the work week. To some it's a holiday, time for picnics, family gatherings and fun. To some it's a holiday weekend in Moffat County, Craig, in particular, called "Grand Old West Days" filled with all sorts of activities for residents and tourists alike. And to some, it's a time of reflection and remembering what the Holiday is really all about. But in Maybell, the week before Memorial Day, is a time for activity of the work sort preparing for our Memorial Services.
Since retiring from my "real" job at Yampa Valley Electric Association, I have been volunteering at the hospital for several years. My first position was in the business office for one day a week, helping with filing and making copies and such.

CNCC memoir writing students share thoughts, memories
When I was a teenager, folks on both sides of our family met up to picnic together at Devil's Head out of Sedalia, Colorado on the 4th of July. Devil's Head was the first fire station in the area, and my Granddad built it. He made the first ladder leading up to the top of a large rock there in 1912, over 100 years ago. Since then, a nice fire station has been built on that same site. We all met at the picnic grounds and had a great feast. Then we'd walk up to the station. It is about one and a quarter miles up hill, but we all made it up and down the trail. After we got back down to the picnic grounds it was ice cream and cake time. My family could always pull off a joke. One time, at one of our 4th of July gatherings at Devil's Head, Mom forgot to bring a knife to cut the cake. Oh yes, one of my uncles went to his car and found a hatchet. He came back and offered to cut the cake. This really brought down a great laugh. It was such a fun gathering. I hope to go back and hike up to the fire station this summer.