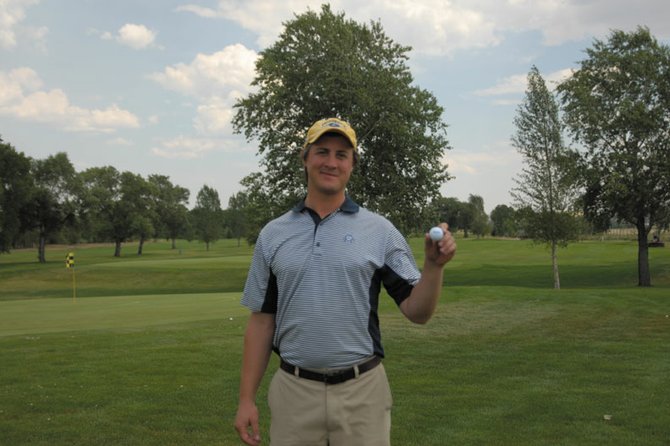 Michael Wood of Geneva, Ill., holds the ball he used Tuesday on the fourth hole at Yampa Valley Golf Course, where he hit a hole-in-one. Wood, 30, was playing the golf course for the first time. A 25-handicap golfer, it was his second hole-in-one in five weeks.
Stories this photo appears in:
After two months without a hole-in-one to start the playing season, Yampa Valley Golf Course has recorded two in a few weeks. The first of the year was hit by Craig resident Ed McIntyre in mid-June on the 11th hole. The second ace of the year was recorded Tuesday by Michael Wood of Geneva, Ill. Wood got his perfect stroke on the fourth hole. It was his first time playing the course.