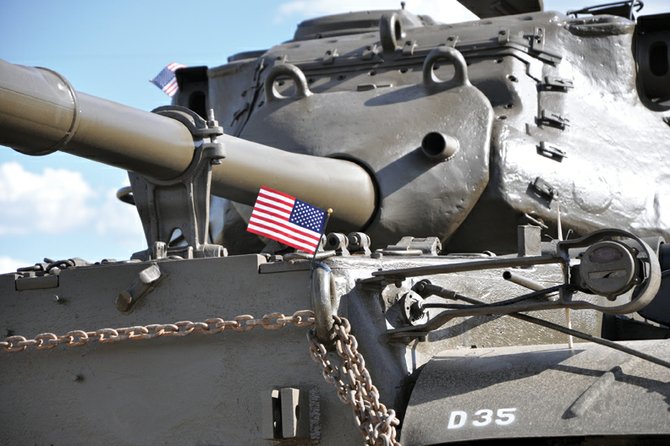 An American flag flutters on an M47 tank shortly after its arrival June 27 at Wyman Living History Museum. Lou Wyman, the museum's founder, purchased the newly restored tank five years ago and plans to display it during today's Fourth of July parade, scheduled to start at noon at Veterans of Foreign Wars Post 4265, 419 E. Victory Way.
Stories this photo appears in:
A few people lingered June 27 at Wyman Living History Museum, their eyes trained on the road. Finally, the tractor-trailer came into view. It turned from U.S. Highway 40 into the museum's driveway towing its long-awaited cargo: an M47 tank, an Army green behemoth with a fighting weight of about 100,000 pounds. "I was just pleased to see it," museum founder Lou Wyman said Tuesday.