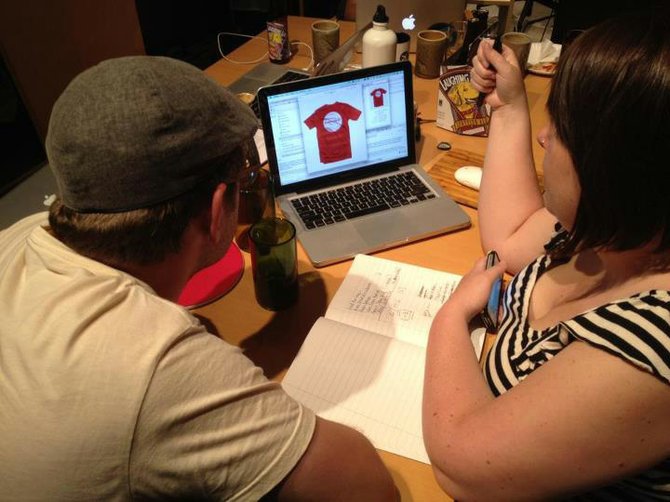 Troy and Sara DeRose, co-founders of Wild Fire Tees, look over submissions from the public for their second round of t-shirts. Wild Fire Tees launched online Wednesday to raise funds for Colorado wildfire relief efforts. To date the company has sold more than 13,500 t-shirts and raised more than $270,000.
Stories this photo appears in:

What started out with a handful of t-shirt designs, a desire to help and an expectation to make a modest contribution to wildfire relief efforts in Colorado has taken off in astonishing fashion. On Saturday night, after less than five days in the online marketplace, Wild Fire Tees was up to $270,000 in t-shirt sales. The company features a rotating line of Colorado-created, limited edition t-shirts with 100 percent of the proceeds benefiting Colorado wildfire relief efforts. At $20 a piece that's 13,500 orders and all proceeds benefit the Colorado Red Cross and the Care and Share Food Bank.