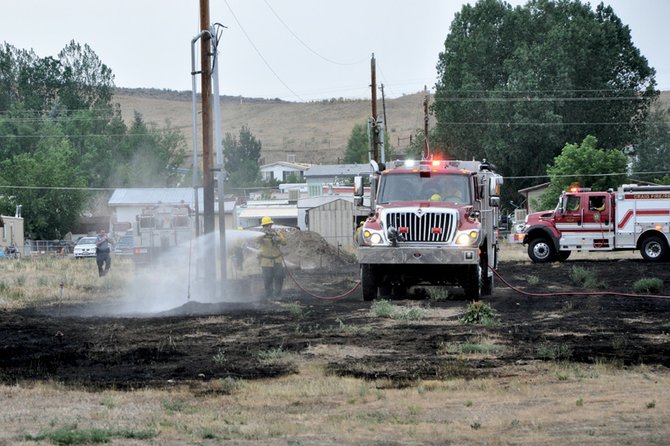 A Craig Fire/Rescue firefighter douses a power pole Sunday night on a vacant lot near the intersection of 14th Street and Yampa Avenue. The small blaze was extinguished shortly after it was reported at about 6:30 p.m., and no homes were damaged.
Stories this photo appears in:

Officials: Downed power line sparked grass fire
Multiple agencies responded Saturday night to a fire near Colowyo Coal Co. As of about 8:30 p.m., the blaze had consumed an estimated 80 acres, Craig Fire/Rescue Chief Bill Johnston said. At that time, the fire was not fully contained. Craig Fire/Rescue sent three apparatuses to the blaze, reported at about 7:45 p.m. and which firefighters named the Colowyo Fire. One engine each from Colowyo and the Moffat County Sheriff's Office also helped battle the flames that burned on land belonging to the mine.