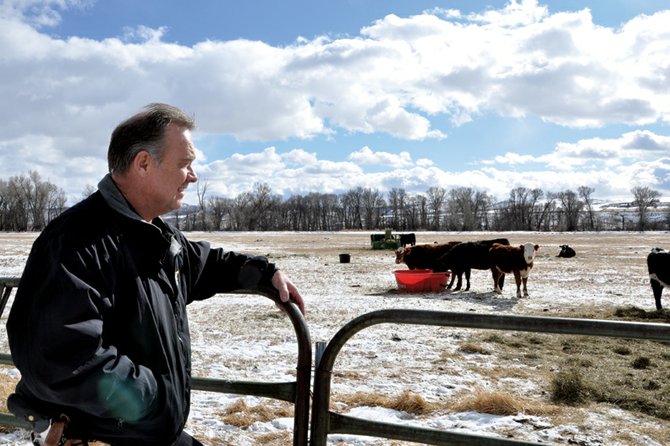 Moffat County Sheriff's Office investigator Gary Nichols watches as local rancher Dave Seely feeds his cattle Friday afternoon. Last year, Nichols investigated the first case of Equine Piroplasmosis in state history and spearheaded a joint probe of a Little Snake River rancher suspected of possessing 67 head of cattle belonging to nine area ranchers.
Stories this photo appears in:
Last year was an active one for the Moffat County Sheriff's Office concerning livestock investigations. In addition to being home to one of the state's largest cattle theft cases in recent memory, Moffat County was also the site of the first confirmed case of Equine Piroplasmosis in state history. Equine Piroplasmosis is a parasitic disease that affects horses, mules, donkeys and zebras. It's most prevalent in South and Central America, the Middle East, Europe and Africa, and causes fever, anemia, jaundice, swollen abdomens and labored breathing in infected animals. Equine Piroplasmosis is most commonly transmitted by ticks, but has been widely spread of late through contaminated hypodermic needles used on racehorses.