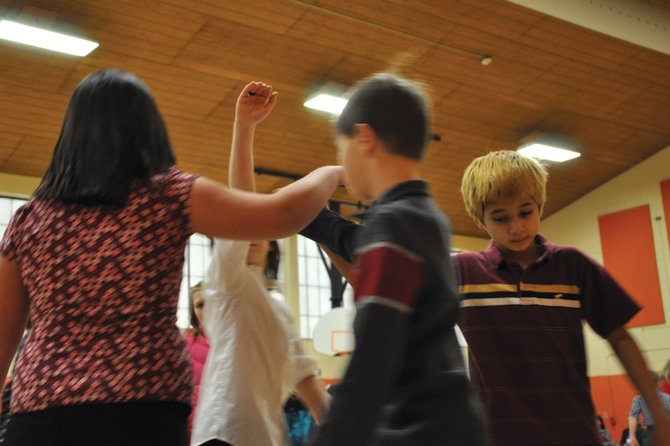 Sambu Shrestha, right, a Sunset Elementary School fifth-grader, dances in a square dance during a program Friday at the school. Sunset Elementary has put on the dance program for more than 20 years, physical education teacher Susan Nicholson said.
Stories this photo appears in:

A lively Greek tune began to play, and clusters of fifth-graders began to move in synch to the music. "Five, six, seven, eight," Susan Nicholson called into the microphone positioned at the front of the Sunset Elementary School gym. On Friday morning, the gymnasium looked more like the setting of a barn dance than a basketball game. Instead of T-shirts and shorts, most students wore button-up shirts and colorful blouses. Parents, some toting cameras, filled nearly every folding chair around the gym's perimeter.
January 28, 2012 midnight