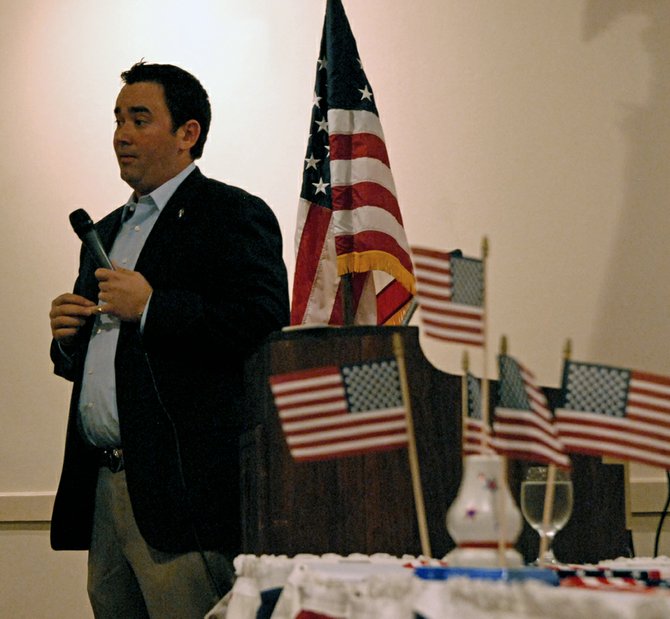 Colorado Treasurer Walker Stapleton was the featured speaker during Saturday night's Moffat County Republican Party Lincoln Day Dinner, a fundraiser at the Holiday Inn of Craig. Stapleton discussed looming Colorado budget problems caused by automatic spending ratchets for education, Medicaid and state employee pension entitlements.
Stories this photo appears in:

Walker Stapleton, Colorado treasurer, addressed a Craig and Moffat County audience Saturday night as keynote speaker during the local Republican Party's Lincoln Day Dinner. In addition to explaining his position, which he said first and foremost involves investing taxpayer money for the benefit of the state, Stapleton outlined looming issues facing Colorado's $18 billion budget. The two primary concerns, Stapleton said, involve automatic spending ratchets and pension entitlements, which have hindered the legislature's flexibility on how it funds state programs. Those automatic spending ratchets, particularly concerning education and Medicaid, soak up more than three-fourths of the state's budget, leaving little left to spread among programs such as roads, infrastructure, mental health services and corrections, he said.