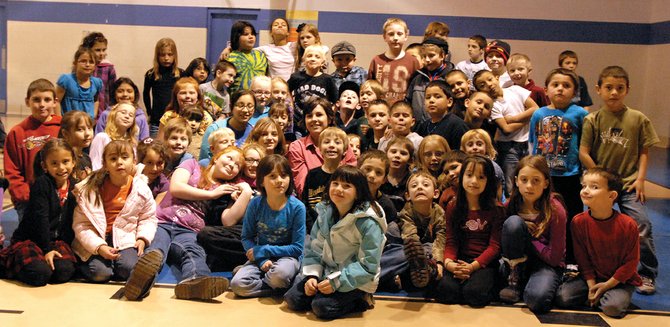 Dana Duran, center, sits in the middle of a group of kids at the Boys & Girls Club of Craig, where Duran is executive director. Duran said working for a nonprofit wasn't her first choice when she was in school, but she said she couldn't imagine doing anything different.
Stories this photo appears in:

In 2002, Dana Duran was living in Denver, a new graduate of Regis University, facing the most important decision of her life. Duran, a Fruita native, had a degree in math and biology, but found herself working at the Cheesecake Factory. She served as student body president in her senior year at Regis, but once out of school, she didn't know what she wanted to do with her life. "I was a big fish in a small pond at (Regis), and then I graduated and I was nobody," she said. "I was a server at Cheesecake Factory and I hit rock bottom and didn't know what to do. "When you graduate with a teaching degree, you are a teacher. When you graduate with a math degree you are a math major."
January 26, 2012 8:26 a.m.