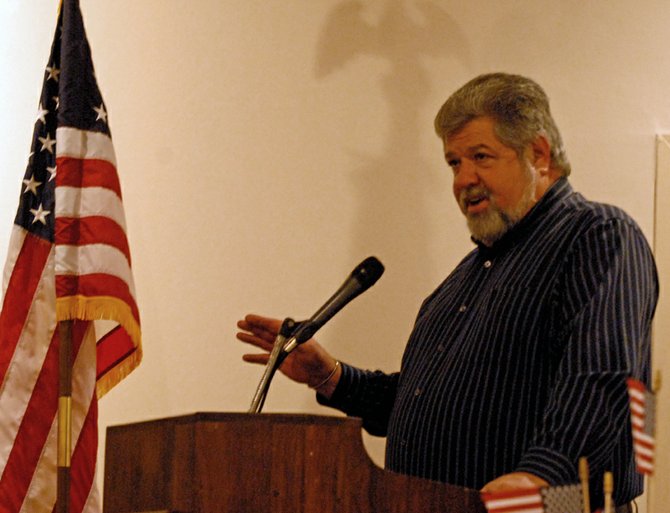 Dave DeRose, a former City of Craig mayor, announced Saturday his candidacy for the Moffat County Commission's District 1 seat during the Moffat County Republican Party Lincoln Day Dinner, a biennial fundraisr. He will meet unaffiliated candidate John Kinkaid in November's general election.
Stories this photo appears in:

The Republican Party's field of candidates vying for public office became more defined Saturday night during the Lincoln Day Dinner fundraiser. One of the local offices up for grabs in November is the Moffat County Commission District 1 seat. Commissioner Tom Gray holds the office currently, but is term limited. John Kinkaid, 58, of Craig, announced his candidacy for the seat in February 2011 and is running unaffiliated. He was joined in the race Saturday night by fellow Craig resident Dave DeRose, 57, who announced his bid for District 1 as a Republican.