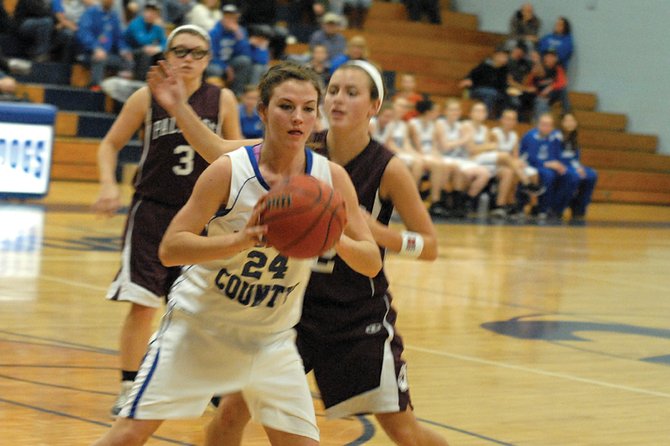 Melissa Camilletti, a Moffat County High School senior, looks to pass Saturday against Palisade High School at MCHS. The MCHS girls varsity basketball team smothered Palisade's offense, allowing only two points in the first half en route to a 58-12 victory.
Stories this photo appears in:

The Moffat County High School girls varsity basketball team inbounded the ball with time ticking away late in the fourth quarter Saturday against Palisade High School. The Bulldog starters were already on the bench with the game well in hand, but the younger players finding themselves in varsity action didn't take the foot off the pedal. Sophomore Kelly Knez took a pass just outside the 3-point arc with seconds remaining and squared her feet as she launched the ball. Knez's shot dropped — her only three points of the night — and her play told the story of the game in one shot.
January 23, 2012 midnight