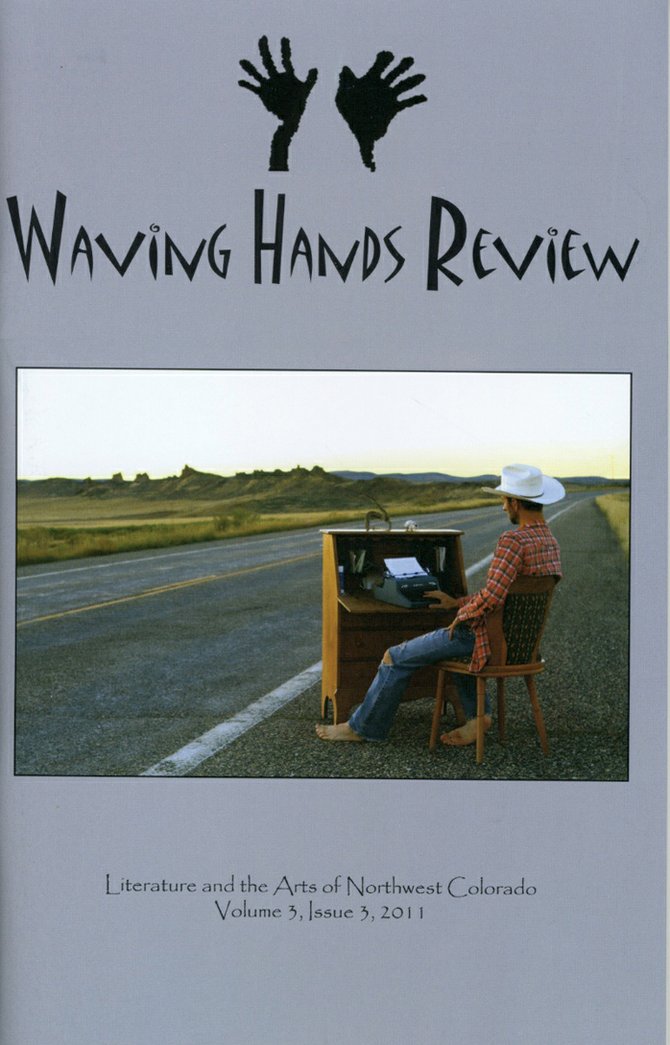 The 2011 edition of "Waving Hands Review"—the cover of which is pictured here — contains submissions from several Craig residents. The Colorado Northwestern Community College is seeking submissions for the 2012 edition of the art and literary magazine. The deadline to submit is March 1.
Stories this photo appears in:
The story starts outside a honky-tonk joint in a sweltering, gritty, west Texas town. A faithful dog sits inside a 1957 Ford Ranchero, waiting patiently for his master to return. In a moment, this dog's life will be upended by impulsive act. He'll be forced to make his way in a land dominated by oil rigs, rattlesnakes and roughnecks with hands stained black by the lifeblood that fuels this region. Thus begins "Instinct and Consequences," a short story written by Craig resident Mary Morris and published in the 2010 edition of "Waving Hands Review," Colorado Northwestern Community College's art and literary magazine.
January 20, 2012 3:39 p.m.