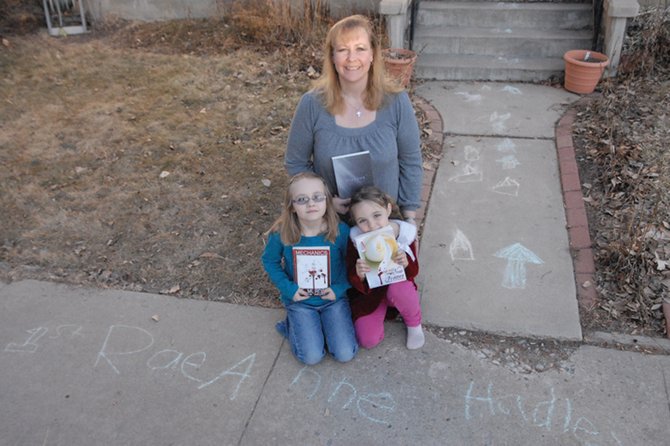 RaeAnne Hadley displays her collection of books with daughters Madison, 7, left, and Ashlie, 5. The sidewalk chalk art in front of their Breeze Street home was done by the girls to celebrate their mother winning first place in the Extreme Author Makeover contest sponsored by Utah publicity and marketing firm Master Koda.
Stories this photo appears in:

A Kindle Fire tablet was among the best of RaeAnne Hadley's Christmas presents from her family. With the capability of downloading e-books onto the hottest new device, the Craig writer was ready for reading. But, a phone call a week later alerted her to an equally big gift from people she had never met before. On New Year's Day, Hadley received news she had won first place in the Extreme Author Makeover, a writer's contest sponsored by Master Koda, a Utah-based literary marketing and publicity firm. Hadley said her response to the news was joyous.
January 14, 2012 midnight