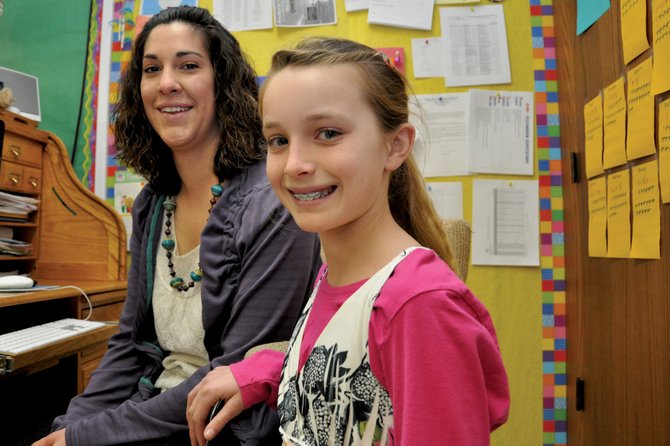 Kinlie Brennise, an East Elementary School fifth-grader, was chosen by Colorado Sen. Jean White, R-Hayden, to participate in this year's Girls With Goals Day in March at the state capitol. Kinlie's teacher, Stacy Ponikvar, background, will accompany her on the trip.
Stories this photo appears in:
East Elementary School student chosen to represent District 8 at Girls With Goals Day
Kinlie Brennise may not have known it at the time, but she left a lasting impression on Colorado Sen. Jean White. Brennise helped guide the first-term senator through East Elementary School in October 2011 during White's tour of Moffat County School District schools. Brennise, a fifth-grader at East Elementary, seemed "very interested in the political process," White said. Now, White, R-Hayden, is returning the favor. In March, she'll be the one showing Kinlie around only this time they'll be in the Colorado state capitol where the 10-year-old will get a taste of what life is like on the senate floor.
January 11, 2012 1:25 p.m.