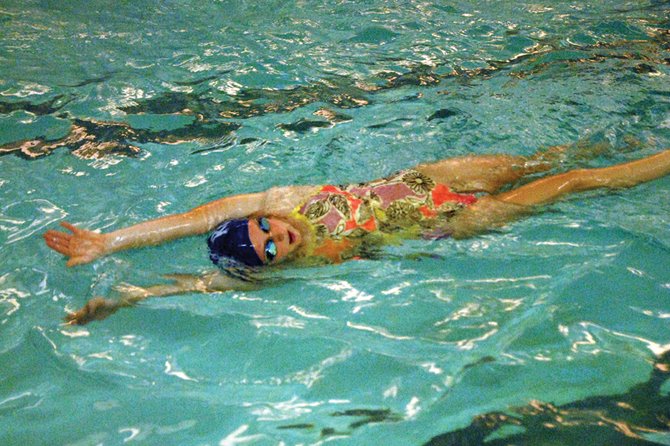 Eryn Leonard, a Moffat County High School junior, posted her fourth individual 4A state-qualifying time of the season Saturday in Delta, taking first place in the 200-yard freestyle relay with a time of 2 minutes and 7.34 seconds. The 200-yard medley relay also qualified for the state meet, coming in under the 2:05 mark needed with a time of 2:04.64.
Stories this photo appears in:

Saturday was the second consecutive day of competition for the Moffat County High School girls varsity swimming team. The Bulldogs competed Friday in Gunnison before traveling to Delta for a Saturday morning meet. Head coach Meghan Francone said any coach would say the second day of a two-day competition schedule is always the toughest. The Bulldog swimmers, however, proved the theory isn't always necessarily so.
January 9, 2012 3:06 p.m.