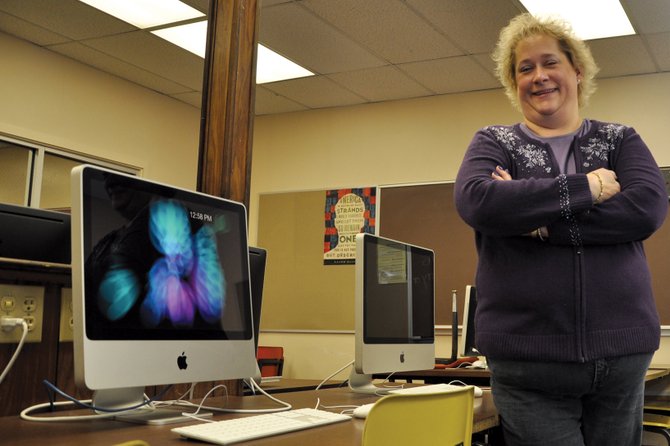 Christine Balderston, Moffat County School Board secretary, poses in a computer lab Thursday at Moffat County High School. She believes preparing students for a digital world is a challenge the school board faces as it dives into the new year. "They're going to have to be able to live in a world that uses technology all the time," she said.
Stories this photo appears in:

As Sandie Johns and Christine Balderston reflected on 2011, they kept referring to one word — budget. "Of course, the budget was an issue," said Johns, Moffat County School Board president. "That was huge." "Definitely, the budget cuts affected all of us," echoed Balderston, the board secretary. Money —or lack thereof — was a prevailing theme for the school board last year, yet it wasn't the only topic on Johns' and Balderston's minds as they recounted 2011's highlights and considered the year to come.