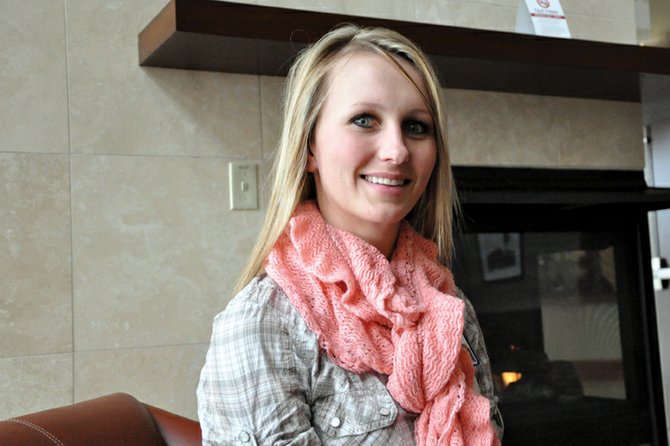 Craig resident Christalin Thompson, pictured here at work at The Memorial Hospital in Craig, said she prefers a busy schedule over a quiet one. In addition to working as a concierge at TMH, Thompson teaches Zumba classes and raises three children.
Stories this photo appears in:

Christalin Thompson is a busy woman. She raises three children, 5-year-old Riley, 2-year-old Carson and 5-month-old Addison, works three 12-hour shifts a week as a concierge at The Memorial Hospital in Craig, and teaches Zumba classes three days a week from Holistic Health & Fitness. "I've always been busy," the 25-year-old Craig resident said. "Even when I was in high school, I was in cheerleading and student council and I had a job." As an adult, Thompson's active lifestyle has helped her discover new passions. This was the case in 2007, when she was living in Oceanside, Calif., raising Riley, who was 10 months old.