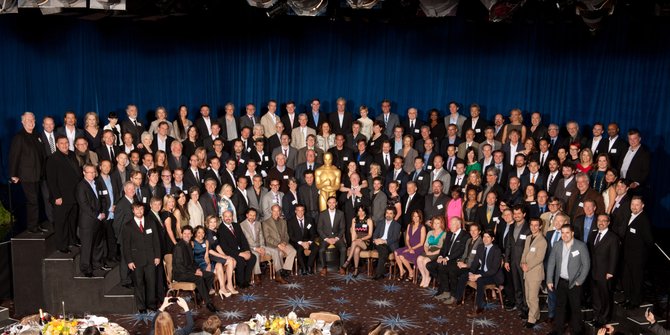 The nominees for the 84th Academy Awards gather together for a large-scale group picture. The annual awards show is scheduled to run on ABC at 6:30 p.m. Sunday.

Stories this photo appears in:

It's been nearly 10 years since the last time we saw Billy Crystal do what he does best: host the Oscars. With the 84th Academy Awards, the seasoned comic is back again to make us laugh while the Hollywood crowd honors the best of the best of the previous year. As with any year, there's sure to be certain surprises and letdowns as some celebs take home the gold and others go home empty-handed. Nobody knows exactly what will happen until the envelope is opened at the podium, but while some wins are foregone conclusions, that doesn't mean we can't hope for a shocker to complete the sentence "And the Oscar goes to…"
February 24, 2012 10:21 p.m.