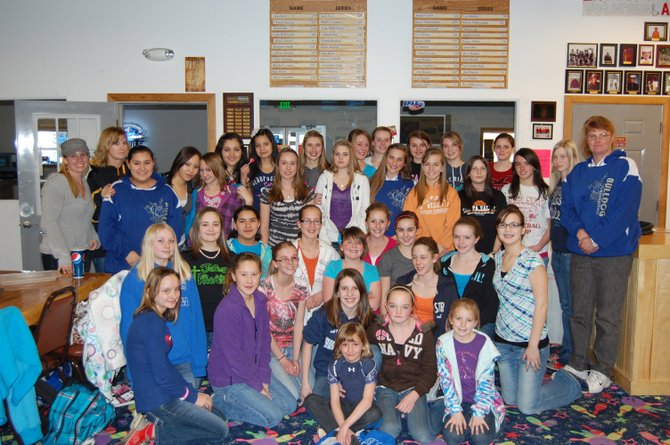 The members of the Craig Middle School girls basketball seventh- and eighth-grade basketball gather together for a group picture during their victory celebration Thursday at Thunder Rolls Bowling Center. Both the seventh- and eighth-grade A-teams, as well as the eighth-grade B-team, placed first in the district tournament Saturday.
Stories this photo appears in:
Craig Middle School seventh-grader Sidney Ferguson found herself in the right place at the right time Saturday afternoon in Meeker. The place: close enough to her team's hoop to snag a rebound and toss it in the basket. The time: less than a minute to play in the district basketball tournament. Ferguson's jump shot, which she attributed to more luck than anything, put her team up 32-31 in the final game of the Bulldogs' season to claim first place in the tourney, one of many victories of the day.
February 17, 2012 midnight