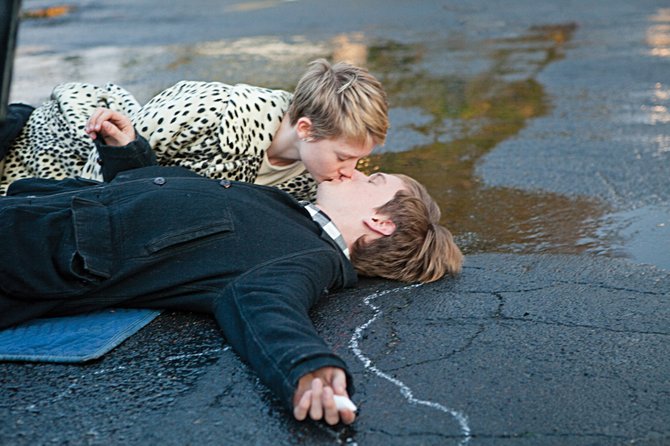 Young lovers Annabel (Mia Wasikowska) and Enoch (Henry Hopper) share a kiss in "Restless." The 2011 film is a tale of young man who falls for a terminally ill girl.
Stories this photo appears in:

The day reserved for telling the people you love just how much they mean to you can invoke some pretty powerful emotions. What with the violent legends regarding the man for whom St. Valentine's Day is named, it's no surprise that romance on the silver screen can come in all varieties. Some couples may appreciate the lightness of something like "The Proposal," while others may find the tragic "Love Story" their best bet. If you're looking for something to snuggle up on the couch with, but you're not sure which of the varying degrees of devotion in classic and current releases is for you, peruse the following list to determine where you stand on the Movie Love-o-Meter.
February 10, 2012 4:20 p.m.