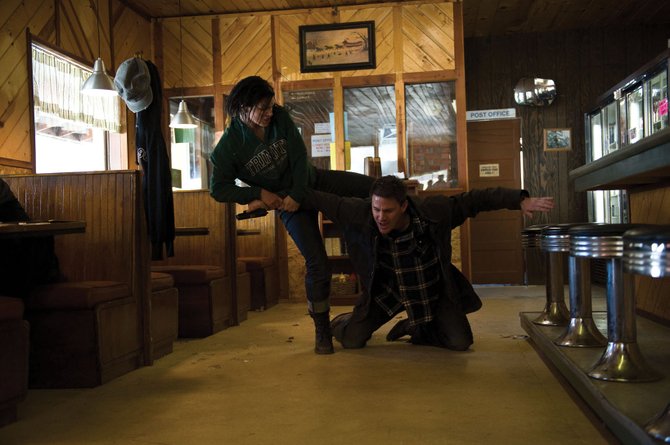 Special operative Mallory (Gina Carrano) scuffles with one-time colleague Aaron (Channing Tatum) in "Haywire." The film is about a female agent who is double-crossed and goes after the men who betrayed her.
Stories this photo appears in:
When you're making a movie, getting all the individual details right is something that can take years to master. Yet, even when you've got all the elements in place, things can still go "Haywire." As a special contractor for the American government's cloak and dagger operations, Mallory Kane (Gina Carano) is used to dealing with people trying to kill her. After a stressful mission to Spain that nearly costs her life, she's hardly enthusiastic about jumping back into action. But, her boss (Ewan McGregor), who also happens to be her ex, is insistent that she's the only one who can handle the latest job brought to him by his contacts (Michael Douglas, Antonio Banderas). Meeting with a British agent (Michael Fassbender) in Ireland and going undercover as his wife is an easy enough task. Perhaps too easy.
February 10, 2012 10:05 a.m.