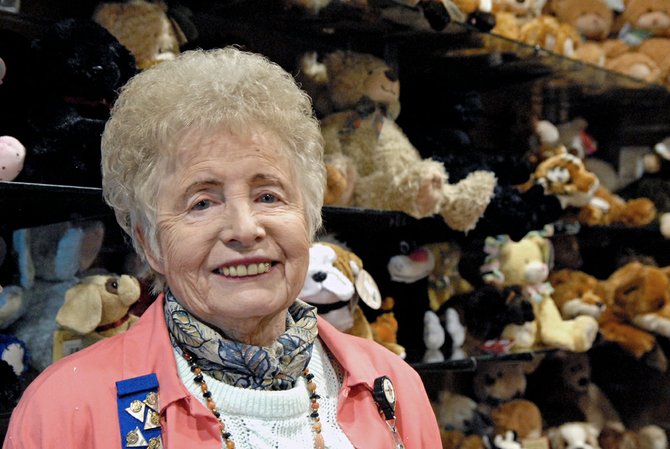 Frances Chisholm, a Pink Lady volunteer at The Memorial Hospital in Craig, poses inside the hospital's gift shop. Chisholm has been volunteering at The Memorial Hospital for the last 14 years.
Stories this photo appears in:

Frances Chisholm, 78, Pink Lady volunteer at the memorial hospital in craig
"Growing up in Paynesville, Mo., was nice and quiet. It was a pretty basic farm setting. I had a pony and did a lot of things with 4-H and show cattle and things. "My three sisters didn't have any interest in doing stuff outside like that, and I didn't have any interest in cooking and so forth, either. I grew up like a farm boy, I guess you could say. "My sisters, Betty and Sally, live in Colorado Springs. Dorothy Ann lives in Missouri. They all went to college, but I didn't really have any interest, so I hung around the farm for a long time. "I decided to go over to Sedalia and take a couple of courses once to see if there was anything out there for me besides hanging around the farm.