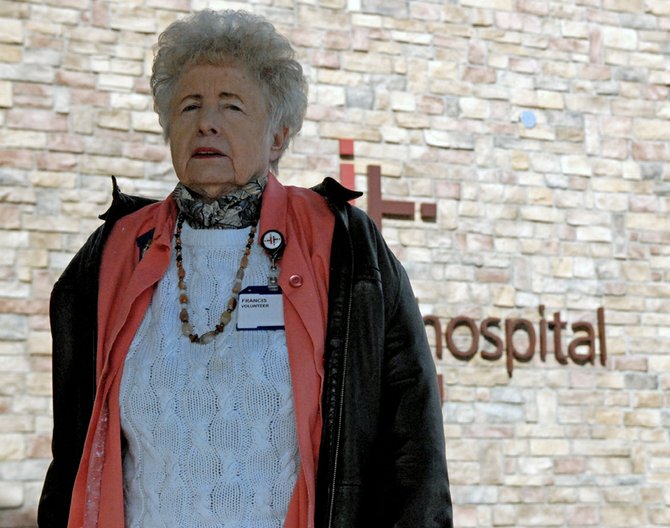 Frances Chisholm, a native of Paynesville, Mo., moved to Craig in 1973 and ran the Kmart shoe department for 16 years. Today, she spends her time as a Pink Lady volunteer in the gift shop at The Memorial Hospital in Craig.
Stories this photo appears in:

Frances Chisholm, 78, Pink Lady volunteer at the memorial hospital in craig
"Growing up in Paynesville, Mo., was nice and quiet. It was a pretty basic farm setting. I had a pony and did a lot of things with 4-H and show cattle and things. "My three sisters didn't have any interest in doing stuff outside like that, and I didn't have any interest in cooking and so forth, either. I grew up like a farm boy, I guess you could say. "My sisters, Betty and Sally, live in Colorado Springs. Dorothy Ann lives in Missouri. They all went to college, but I didn't really have any interest, so I hung around the farm for a long time. "I decided to go over to Sedalia and take a couple of courses once to see if there was anything out there for me besides hanging around the farm.