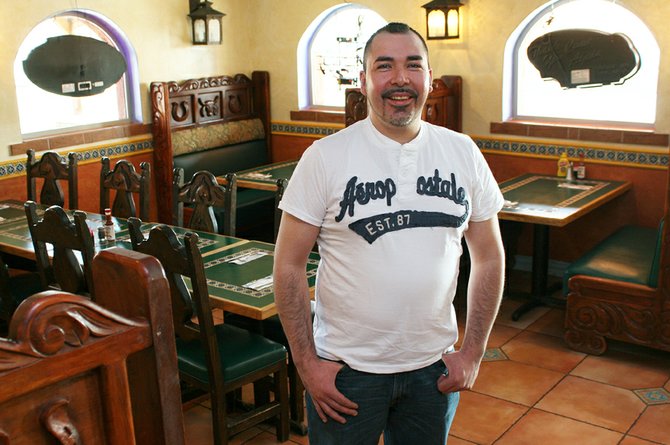 Cuauhtemoc "Memo" Barragan, 33, said he is a friendly man who likes to smile. His motto for life is: "Love God and look forward."
Stories this photo appears in:

Cuauhtemoc Barragan, 33, waiter and manager at fiesta jalisco in craig
"I'm from a little town in Jalisco. It's called Ayutla. All the time since I was really small, I was working. My dad was a butcher. And I always helped him in whatever way I could. "I also worked in a small restaurant. After that, I worked at a factory, where they make dresses and clothing. All the clothing and dresses they did, they sold in California. When the factory did not have any work for six months, some people invited me to work at an office where they sold cows and boars. "My family had everything it needed, but I wanted to have something of my own. I stopped working at the office in 2003. (I came to the U.S.) because I wanted to have a better future. "(I ended up in Craig) because almost all my family is here. I have three sisters and a brother. I wanted to be with my family. They all live here. My brother lives here, and my sisters live in Steamboat.