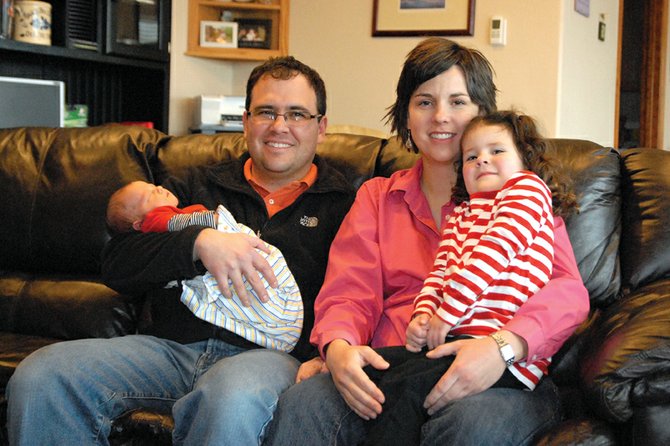 Dana Duran sits with her husband, Ryan, daughter Haley, and newborn son Carter at the family's home in Craig. Duran said she loves to be outdoors with her family when she's not working, going cross-country skiing, biking, hiking or walking.
Stories this photo appears in:

Dana Duran enjoying life's balance of family, career
In 2002, Dana Duran was living in Denver, a new graduate of Regis University, facing the most important decision of her life. Duran, a Fruita native, had a degree in math and biology, but found herself working at the Cheesecake Factory. She served as student body president in her senior year at Regis, but once out of school, she didn't know what she wanted to do with her life. "I was a big fish in a small pond at (Regis), and then I graduated and I was nobody," she said. "I was a server at Cheesecake Factory and I hit rock bottom and didn't know what to do.
February 1, 2012 12:14 p.m.