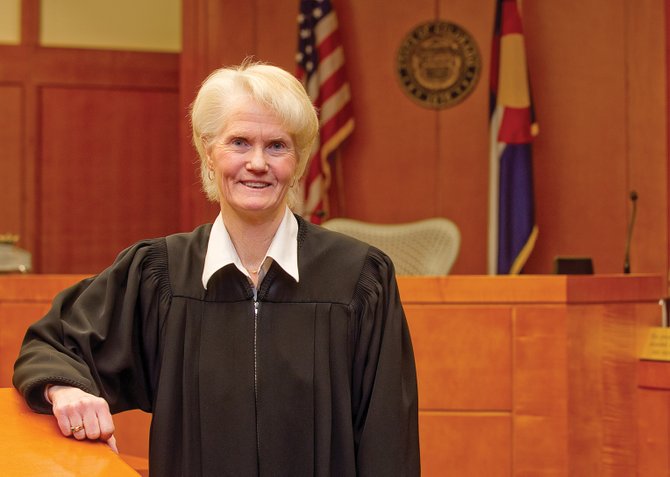 Since being appointed district court judge in 2006, Steamboat Springs resident Shelley Hill says she has tried "to do the right thing" with every opinion she has given. She serves in the 14th Judicial District, which covers Moffat, Routt and Grand counties.
Stories this photo appears in:

For Shelley Hill, it's fairness, impartiality and integrity
Six years after earning a political science degree, Shelley Hill had a job working for the U.S. Department of Energy and an important decision looming. "I just knew that I didn't want to be a Washington bureaucrat for the rest of my life," said Hill, 60, now a Steamboat Springs resident and district court judge in the 14th Judicial District. "I decided to go to law school." A legal career wasn't something Hill was drawn to growing up, she said. Her father spent his career in the U.S. Marine Corps, and Hill, who was born in Beaufort, S.C., frequently moved with her family. "You name it, we lived there," she said of her family, which included her parents, Twyman (Ty) and Grace, and sister Nancy.