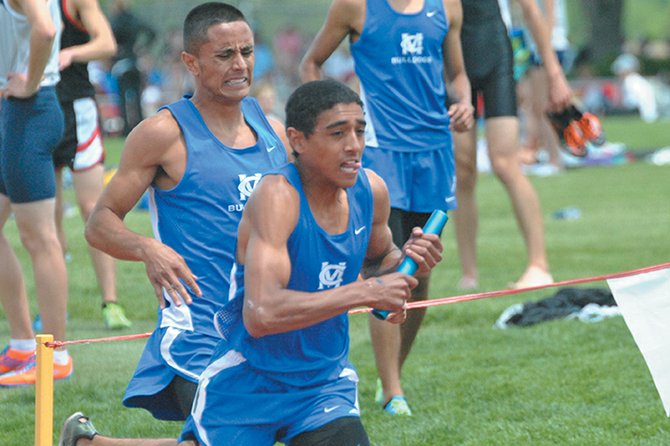 Alfredo Lebron takes a baton handoff in the 4-by-800-meter relay at the Colorado 4A State Championship track meet in May 2012. Lebron and his teammates won the event and own the Moffat County High School record for the event. He is hoping to create a 4-by-800-meter squad with his new track team at Garden City Community College.
Stories this photo appears in:
Alfredo Lebron believes he is a stronger competitor on the track than cross-country. That's why the freshman at Garden City Community College in Garden City, Kan., is looking forward to his first season of competitive collegiate track. Lebron said his inconsistent cross-country season still was a positive experience, so he feels it will give a boost to his track performance.