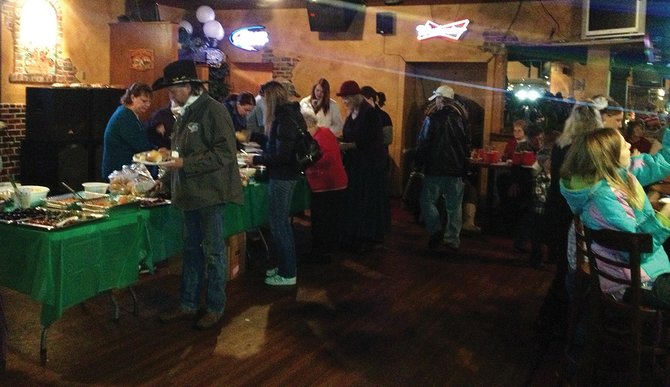 Residents walk through the line at Mathers Lounge and Cafe to get their Christmas Day meal. People from Craig along with their friends and family came to enjoy the food prepared by community members from 1 to 4 p.m. Tuesday.
Stories this photo appears in:

With almost 200 pounds of turkey at this year's feast, Mathers Lounge and Cafe was ready for one of its longest-standing traditions. The bar and restaurant held a Christmas Day meal in Craig for residents and visitors to come enjoy food and the company of loved ones, friends and other community members. Owner Tom Mathers considers it one of the best things they do at the restaurant.
December 25, 2012 2:49 p.m.