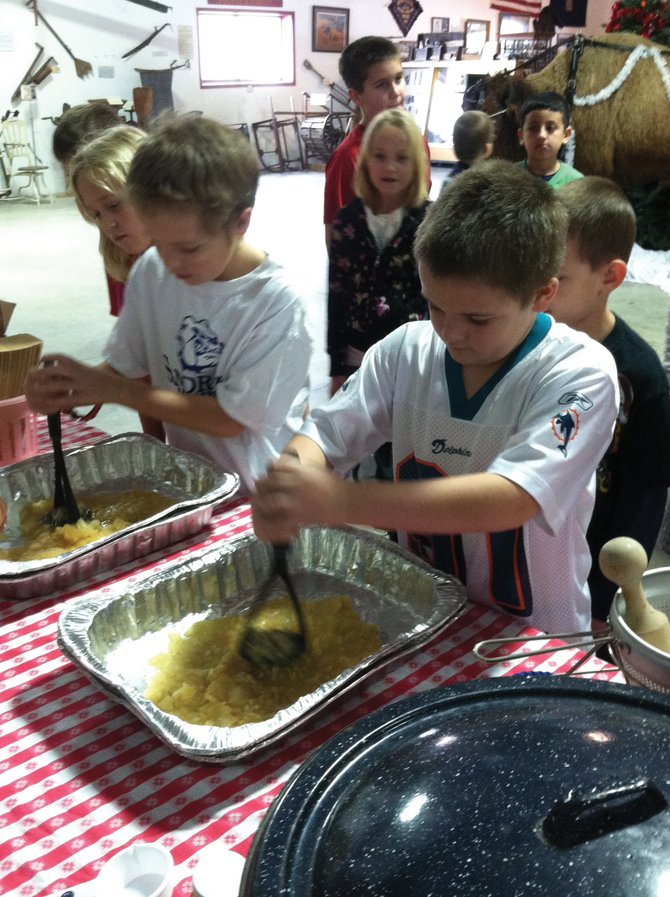 Tanner Zimmerman, left, a third grader at Sandrock Elementary School, and his twin Tucker Zimmerman take their turn smashing apples for applesauce at the Wyman Museum Monday afternoon. Sandrock third graders went on the field trip as part of their pioneer days studies, meeting state standards for history.
Stories this photo appears in:
Sandrock Elementary School third graders had the opportunity to see just how tough life would've been back in the 1800s Monday afternoon at the Wyman Museum. During a field trip to the museum, students helped make applesauce, learned about daily chores such as churning butter, saw a real blacksmith at work and met JR the elk.
December 17, 2012 2:30 p.m.