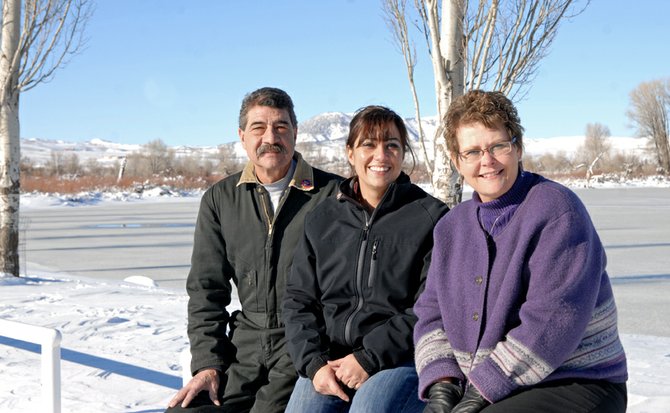 Tony Grajeda, left, and Lila Herod, right, pose with their "bridge" Stephanie Beckett. Grajeda and Herod were each diagnosed with cancer in October 2011 and were able to find comfort in their experiences through Beckett, who is Grajeda's daughter and Herod's employee.
Stories this photo appears in:

Craig residents share cancer treatment experience through daughter, coworker
The world is a small place, or at least sometimes it feels that way. And although the phrase is most often reserved for chance encounters far from home or the discovery of mutual friends, colleagues and acquaintances, it also can be a small world for residents facing similar illnesses at almost the exact same time. In October 2011 Craig residents Lila Herod and Tony Grajeda were diagnosed with cancer about a week apart. Not only were Herod and Grajeda diagnosed in the same month, they also underwent treatment at about the same time and had their respective surgeries two days apart at University of Colorado Hospital in Aurora.