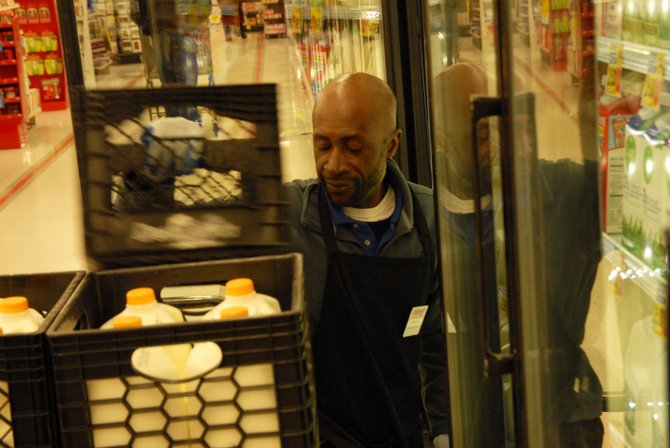 Marcus Johnson, 48, works in the dairy section at City Market in Craig, the area he calls his "world." Johnson has befriended a great deal of customers during his recent seven months working at the store.
Stories this photo appears in:

Good customer service is attempted by many but only achieved by few. At the City Market in Craig, Marcus LASTNAME sets the bar for how good customer service can be. Marcus, a 48-year-old transplant from Waco, Texas who has been in Craig for 17 years, is an instantly recognizable figure to any City Market frequenters in Craig. Mention the really friendly guy and you've probably got him pegged in your mind.
December 19, 2012 3:49 p.m.