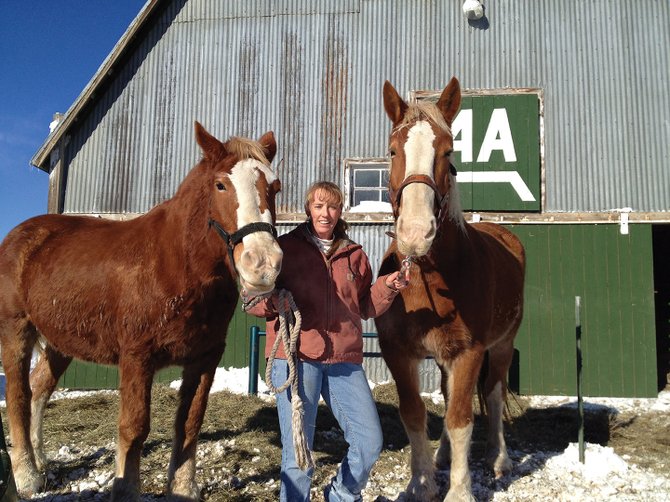 Mardi Anson stands with two of her Belgian horses, Dixie (left) and Ruby (right). Anson's horses have given wagon rides at many events for years, and represent another way in which Anson gets involved with the community in Craig.
Stories this photo appears in:

For many people, giving back to their home community is a way to show appreciation for what the people and organizations that got them to where they are. Resident Mardi Anson takes it to another level. Anson, 40, is a third-generation Craig native who will be seen active in many of Craig's organizations and groups. The mother of two has been doing it for years and has a list of activities outside of her job that doesn't seem to end.
December 17, 2012 1:54 p.m.