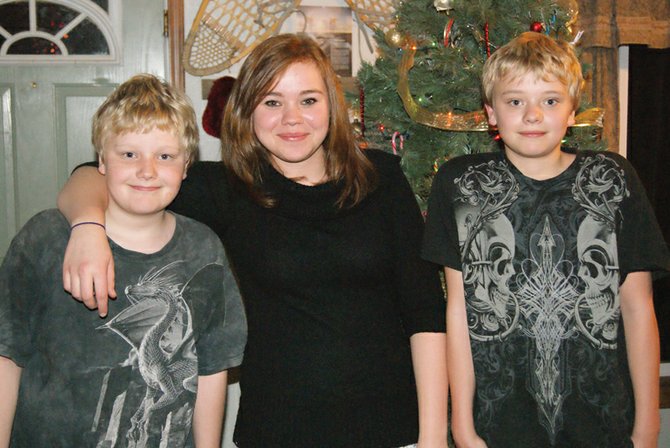 From left, Trevor Christiansen, 10, Faith Christiansen, 16, and James Christiansen, 12, ride the bus two hours each way to school and back each day. A four-hour commute is something the siblings said they have become accustomed to wouldn't trade in favor of home-school.
Stories this photo appears in:

Driving to the Christiansen's house, watch the mile markers until coming to two, a mile and a half from the Utah border. Nearly a two-hour drive from Craig through windy roads filled with plenty of wildlife, the Christiansen's live on the Brown's Park Wildlife Refuge headquarters. A long commute is putting it mildly, but Faith Christiansen, 16, James Christiansen, 12 and Trevor Christiansen, 10, wake up around 4 a.m. everyday, leave the house at 5:10 to catch the bus at 5:30, for a two hour bus ride to school in Craig.
December 17, 2012 12:43 p.m.