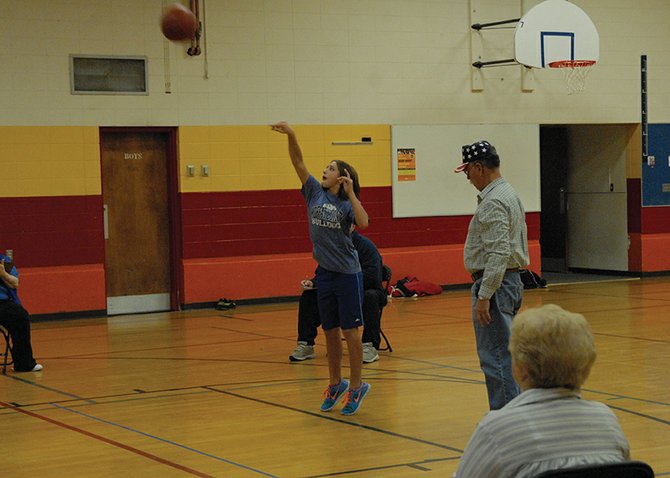 Makaylah Hampton, 11, puts up a foul shot during the Elks Hoop Shoot Saturday morning at Sandrock Elementary. Hampton hit 15 of 25 free throws to win the contest for her age group in Craig. She will have an opportunity to travel to Glenwood Springs for the district competition.
Stories this photo appears in:

At the Elks Hoop Shoot in Craig on Saturday, shooting free throws was the task, but many different methods of doing it were shown off. Some children attending the event jumped when they shot, while others kept their feet planted on the ground. Some shot quickly, while others took their time with a few dribbles or flips of the ball in between. Most stuck with a traditional over-hand shot, but some put theirs up granny-style. And although the differing styles did result in some children making more shots than others and winning their age groups, Director Frank Sadvar felt everyone walked away a winner, including himself.
December 15, 2012 6:22 p.m.