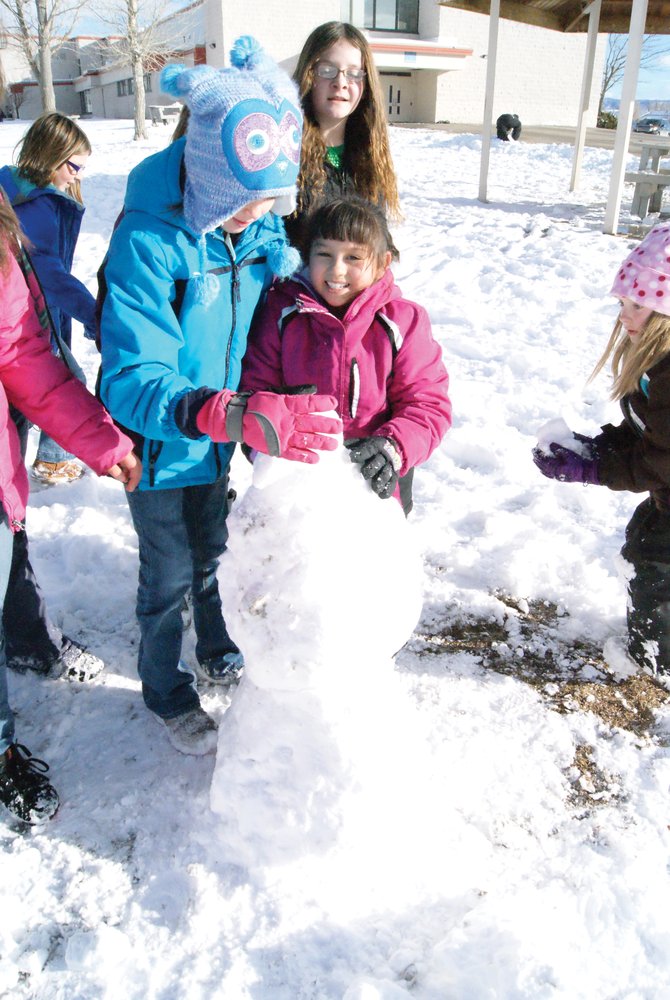 Ridgeview fourth grader McKinley Winkler, left, helps third grader Sofia Lopez build a snowman Tuesday during an afternoon recess. Students were excited to play in the snow after the huge dump the day before.
Stories this photo appears in:
With the first big snowfall of the year, students are bundling up to head out for recess and play in the flakes. Although it can be quite the process to bundle up adequately, Ridgeview third and fourth graders don't seem to mind. Fourth grader Gwenevere Doizaki said she was still hoping for snow reminiscent of years ago, where snow piled up in hills, "as tall as you," Doizaki said. Students worked on snow forts, slides and snowmen during their afternoon recess, slipping and sliding down the hills they created.
December 13, 2012 11:19 p.m.