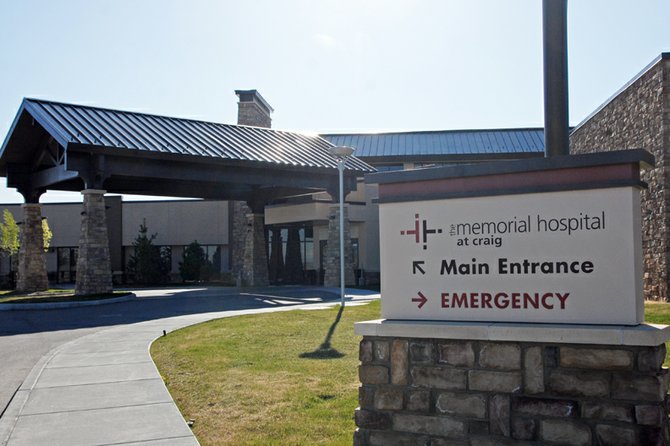 Some former employees of The Memorial Hospital in Craig recently have expressed concern and frustration about the way hospital administrators treat their employees and handle contract negotiations, resulting in a high number of doctors leaving the area. However TMH administrators, as well as several currently-employed doctors, dispute many of the claims made by the former employees and say dta shows TMH retains doctors at about the national rate.
Stories this photo appears in:

Disagreements about administration's role over retention
Dr. Jeffrey Womble, a general surgeon at The Memorial Hospital in Craig, compares a physician choosing a place of employment to a serious, personal relationship. "Everyone describes it, whether you go into private practice, are employed or whatever, as getting married," Womble said. "Sometimes it works out, and we all work and do everything we can to make sure it works out. Sometimes it doesn't." But what happens when it doesn't? Divorce can be messy.
December 9, 2012 7:41 p.m.