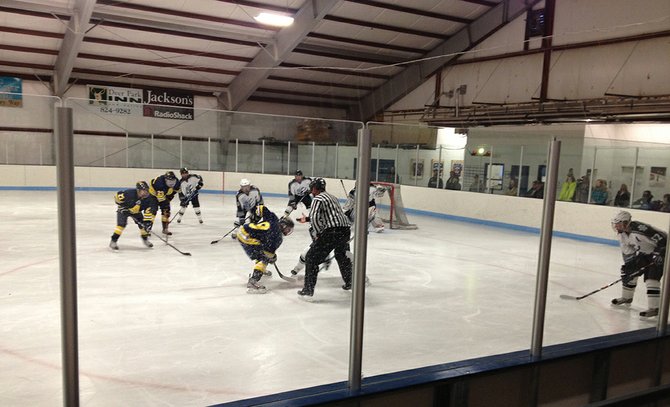 The Craig Midgets hockey team played four games over the weekend, three at the Moffat County Ice Rink and one in Eagle. While the Bulldogs went 0-4, they held their first lead of the season and have shown significant improvement.
Stories this photo appears in:

It hasn't resulted in wins yet, but the Craig hockey team is coming along nicely. The Midget 14-18 team, playing in the Colorado Competitive Youth Hockey League, played four games this weekend, losing all four but producing markedly better games. Playing each team for the second time this season, the Bulldogs went down to Foothills Major A 6-2 and Hyland Hills Major A 6-0 Saturday at the Moffat County Ice Rink. The losses were much less one-sided than previous games against those opponents, though.
December 2, 2012 5:21 p.m.