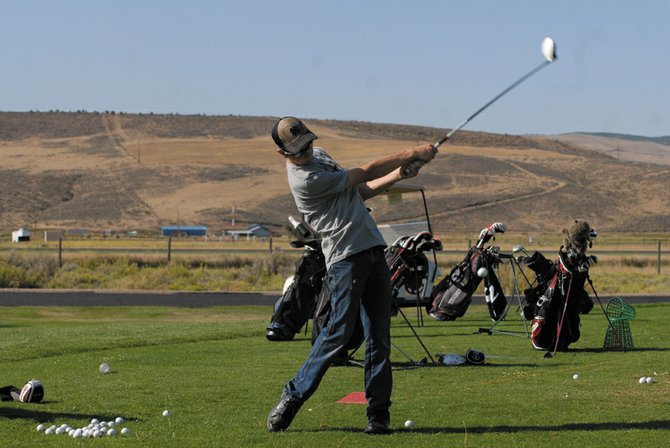 Moffat County High School sophomore Casey Nations hits from the Yampa Valley Golf Course driving range this summer. Nations shot a career-best 87 at Tiara Rado Golf Course in Grand Junction Tuesday and has emerged as the Bulldogs' top player.
Stories this photo appears in:

After a disappointing tournament, the Moffat County High School boys golf team righted the ship and delivered its best performance of the year. Head coach Casey Kilpatrick said his team's performance was the worst it has been all season at Tiara Rado Golf Course in Grand Junction Tuesday. "Tuesday was awful," Kilpatrick said. "It was an abomination. It was really an embarrassment the scores the kids put up. We had two kids shoot in the 140s and as a varsity golfer that should never happen." Kilpatrick said the scores were a product of bad shots early getting negative thoughts into the heads of his players, which "infected" everything else they did on the course that day.
August 30, 2012 7:57 p.m.