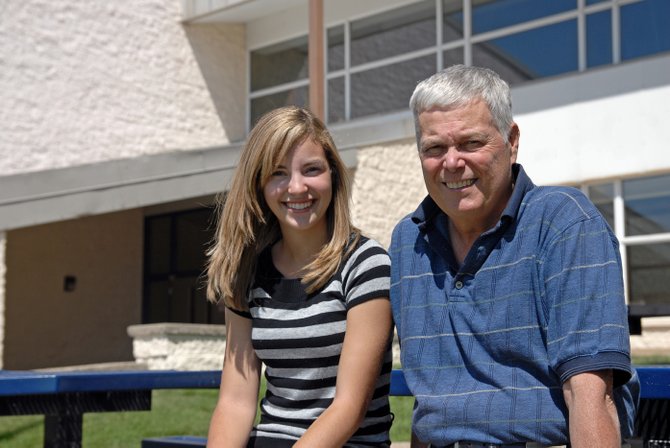 Ken Harjes, right, and his daughter, Caitlin, pause for a photo Saturday at Moffat County High School. Today marks the first day of Caitlin's junior year, which has both father and daughter thinking about the next step, college.
Stories this photo appears in:

Moffat County High School students prepare for the first day of school
Local mother Myranda Lyons shares her anxiety about her son's first day as a freshman at Moffat County High School. Ken Harjes and his daughter Caitlin, a junior, weigh in on how to make the most of time spent at MCHS and on Caitlin's future after high school.