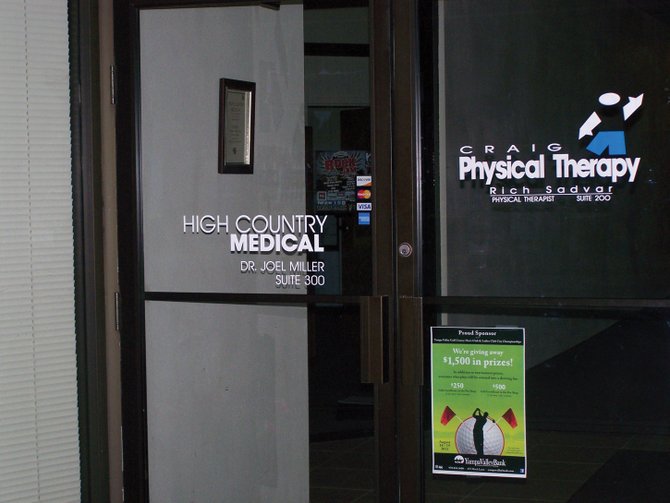 The office of High Country Medical, 535 Yampa Ave. in Craig, was quiet Tuesday night, the same day operator Dr. Joel Miller had his license suspended by the Colorado Medical Board. According to the board's decision, the suspension remains in effect until Miller undergoes an out-of-state assessment of his alcohol use.
Stories this photo appears in:

The Colorado Medical Board suspended Tuesday the license of Dr. Joel Miller, operator of High Country Medical in Craig. The Colorado Medical Board issued the decision citing concerns about an alleged alcohol abuse problem and Miller's ability to practice medicine with reasonable skill and safety to his patients. Miller's case was brought before the Colorado Medical Board last month following his July 3 arrest in Hayden for obstructing a peace officer and resisting arrest. The Colorado Medical Board ordered Miller on July 12 to undergo an initial evaluation by the Colorado Physician Health Program, according to the Colorado Medical Board report.