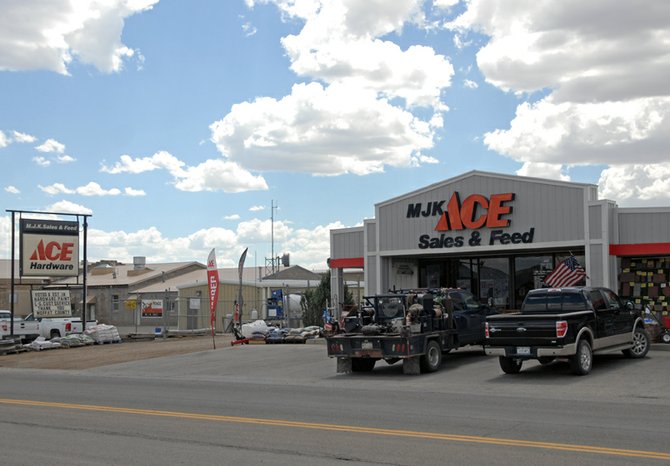 MJK's hardware operation is moving from its longtime home at 290 Ranney St. to a soon-to-be-completed 25,500-square foot structure on west First St. MJK's lumber and feed operations will remain at the Ranney location until a second building can be constructed at the First St. location sometime in the next two years.
Stories this photo appears in:

Some say the people of Craig are tied to this town by a boomerang effect. An almost supernatural phenomenon that first encourages young people to leave home, explore and chart their own paths. But as powerful the urge may be to experience a world beyond northwest Colorado's boundaries, so too is the desire to one day return, settle down or join the family business. Blaine Kawcak, 27, is one of many Craig natives who appears to be following that familiar story line.