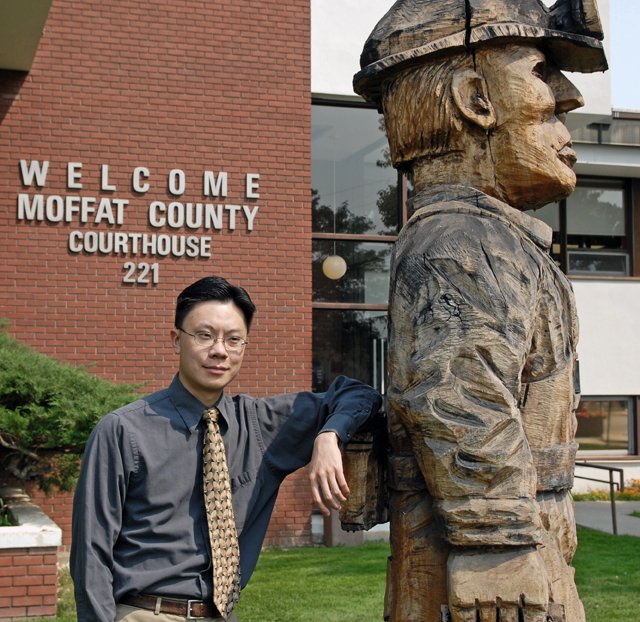 Han Ng, who has served as a district attorney for more than six years in Moffat and Arapahoe counties, was appointed Wednesday as the new assistant district attorney for the 14th Judicial District. He will serve the district from Grand County.
Stories this photo appears in:

Earlier this week Gov. John Hickenlooper appointed Brett Barkey to the office of district attorney for the 14th Judicial District. The announcement was made following the July resignation of Elizabeth Oldham, who stepped down as the 14th Judicial District Attorney to accept the senior deputy district attorney job in Arapahoe County. Though the appointment is technically slated to expire in January, Barkey, a Hayden Republican, also is the only candidate vying for Oldham's former position in November's general election. With victory in November more or less a formality, Barkey has wasted little time in reorganizing the structure of the 14th Judicial District.