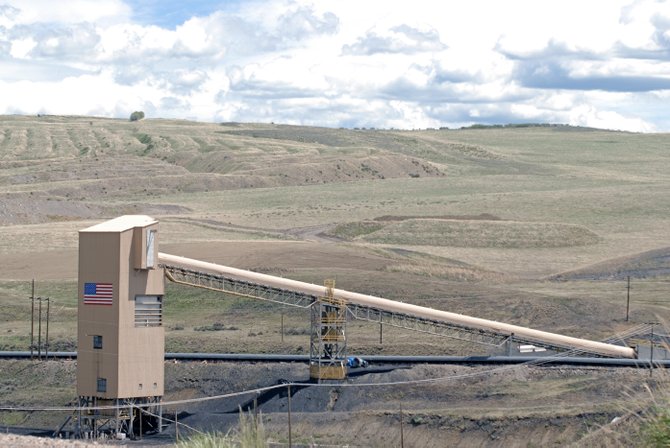 This coal distribution center marks the end of a winding, above ground processing system at Twentymile Mine where coal is eventually loaded onto rail cars for delivery to Hayden Station. The system will remain on Twentymile property after the company moves to the Sage Creek reserve in 2015.
Stories this photo appears in:

Officials aim for full-scale coal production by 2015
Despite a sense of doom and gloom surrounding the coal mining industry due to increased government regulations, Twentymile Mine officials announced Tuesday they are pushing forward with plans to expand into their Sage Creek reserve. Twentymile, owned by St. Louis-based Peabody Energy, is Routt County's largest employer and the top coal producer in the state. In 2011 Twentymile's 480 employees, 60 percent of whom commute from Moffat County, mined 7.75 million tons of coal. But with reserves thinning at Peabody's Twentymile Mine, located near Oak Creek, company officials last year made the decision to begin the expansion process into the Sage Creek reserve.