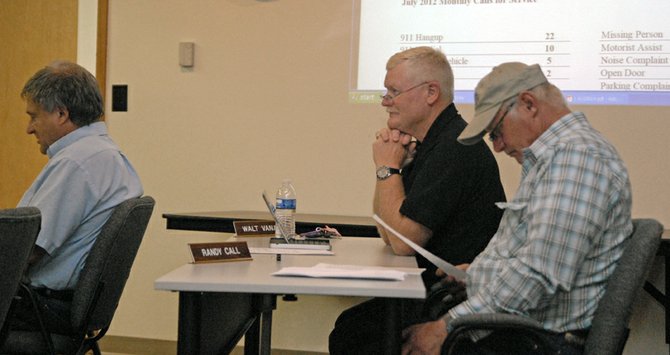 Craig Police Chief Walt Vanatta fields questions about his month-end police report Tuesday night at the Craig City Council meeting.
Stories this photo appears in:

With the city's ordinance banning open burning and the use of fireworks set to expire, the Craig City Council considered Tuesday extending the ordinance an additional 60 days. Ordinance 1019 was first approved unanimously by council members in June citing the extreme fire danger in the City of Craig. It was passed in accordance with the city's home rule charter and was initially executed for a period of 60 days. Craig City Manager Jim Ferree said the original ordinance was set to automatically expire before the city council's Aug. 28 meeting.