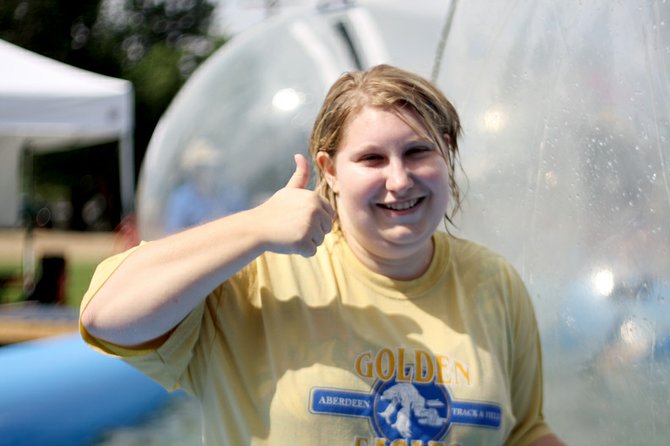 Alison Douglas, 18, of Craig, an employee at WOWBubbles at the Moffat County Fair, poses in front of the pool where she worked. Alison was responsible for moving the large plastic balls so participants could safely get in and out without falling in the water.
Stories this photo appears in:

Where is your hometown? "Aberdeen, S.D." Motto or outlook on life? "I think people should come to the (Moffat County) Fair." When did you first get started in your job? "I just started (Thursday)." Favorite part of life in Northwest Colorado? "It's fun and it's awesome because you get to learn about different cultures."