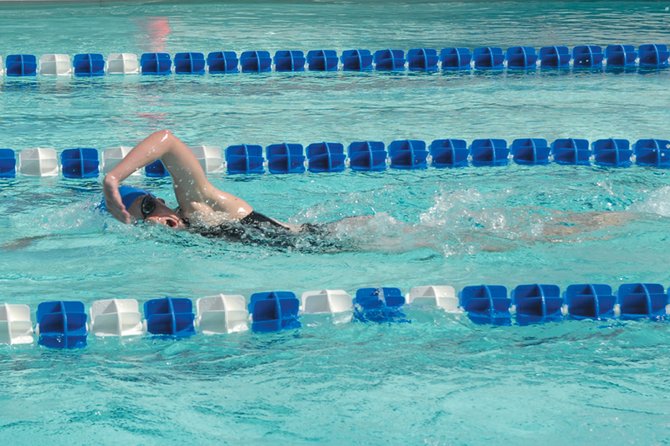 Eryn Leonard, a Moffat County High School swimmer and cross-country and track runner, is shown last month at the Craig ABC Meet. Leonard and other area runners and swimmers have been closely following events in their sports at the Summer Olympics in London.
Stories this photo appears in:

Among other things, the Olympics present a unique picture of sports by showcasing sports and athletes who are not stars for most of the year. While mainstream sports viewing in America typically centers on football, basketball, baseball and hockey, the Olympics doesn't feature any of them prominently. Instead, lesser-followed sports like swimming, running and gymnastics are brought before the most viewers. For local athletes and coaches in those sports, the Olympic coverage is appreciated.
August 11, 2012 12:18 a.m.